Our Mission & Vision
Edify, Equip, Empower
Edify

: Ephesians 4:11-12 New King James Version (NKJV)
Building Up
11 And He Himself gave some to be apostles, some prophets, some evangelists, and some pastors and teachers, 12 for the equipping of the saints for the work of ministry, for the edifying of the body of Christ
Equip

– 2 Timothy 3:16-17 New King James Version (NKJV)
Training Up
16 All Scripture is given by inspiration of God, and is profitable for doctrine, for reproof, for correction, for instruction in righteousness, 17 that the man of God may be complete, thoroughly equipped for every good work.
Empower

– Luke 9: 1-2 New King James Version (NKJV)
Sending Out
Then He called His twelve disciples together and gave them power and authority over all demons, and to cure diseases.
2 He sent them to preach the kingdom of God and to heal the sick.
Leadership Team: Our leadership team recognizes the authority of God, and realizes that we are shepherds who serve under the Chief Shepherd, Jesus Christ. We desire to devote ourselves to prayer and to the ministry of the Word. Our passion and goal is to equip the believers for the work of the ministry until we all attain maturity in the fullness of Christ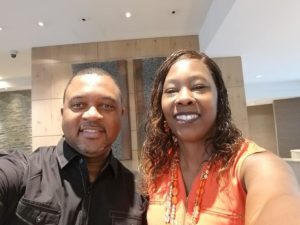 Pastors Bernell and Ardesia Parr
Pastors Bernell and Ardesia Parr are the founders of Greater Works Church. A nondenominational teaching ministry based in Colorado Springs, Colorado. With over twenty years of ministerial training, we aspire to reach our community and expand the Kingdom by teaching the Word of God. Line upon Line, Precept upon Precept.
What we believe
Please download our full doctrinal statement.